Healthy Pre-and Post-Workout Snacks and Meals

No Bake Mediterranean Bliss Balls
Total servings: 14, 1-inch balls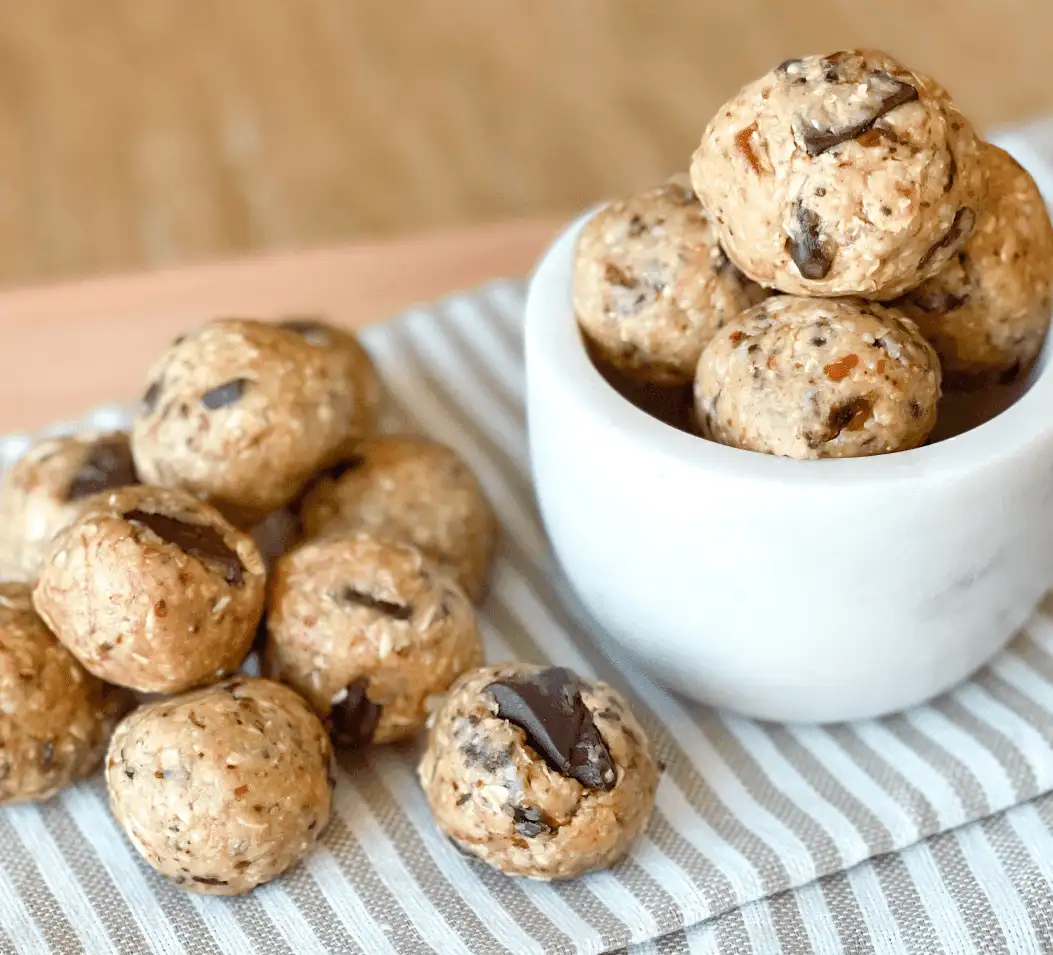 These bliss balls are a great snack option. The combo of protein, healthy fats, and carbohydrates helps promote blood sugar balance and a feeling of satiety. Added benefits include flax seeds for women's hormone balancing, as well as lots of fiber, and anti-inflammatory olive oil and dark chocolate. Enjoy 1 or 2 of these bliss balls a day!
Ingredients
1 cup rolled oats

1 tablespoon flax seeds

6 medjool dates, pitted

½ cup cashew butter

3 tablespoons extra virgin olive oil

1 tablespoon maple syrup

1 tablespoon hemp seeds

1.6 ounces dark chocolate, chopped
Directions
In a food processor, process oats and flax seeds on high for 30 seconds. Add in dates and pulse until roughly chopped. Add in cashew butter, olive oil, and maple syrup until well incorporated. You will see the mixture start to form one mass and ball up. Turn off the processor and add mixture to a bowl. Add in hemp seeds and chocolate and mix to combine. Would also be delicious with chopped dried figs mixed in. Form into any size balls that you like. You can also double or triple the batch. Refrigerate for 3-5 days and freeze for up to 3 months. Enjoy!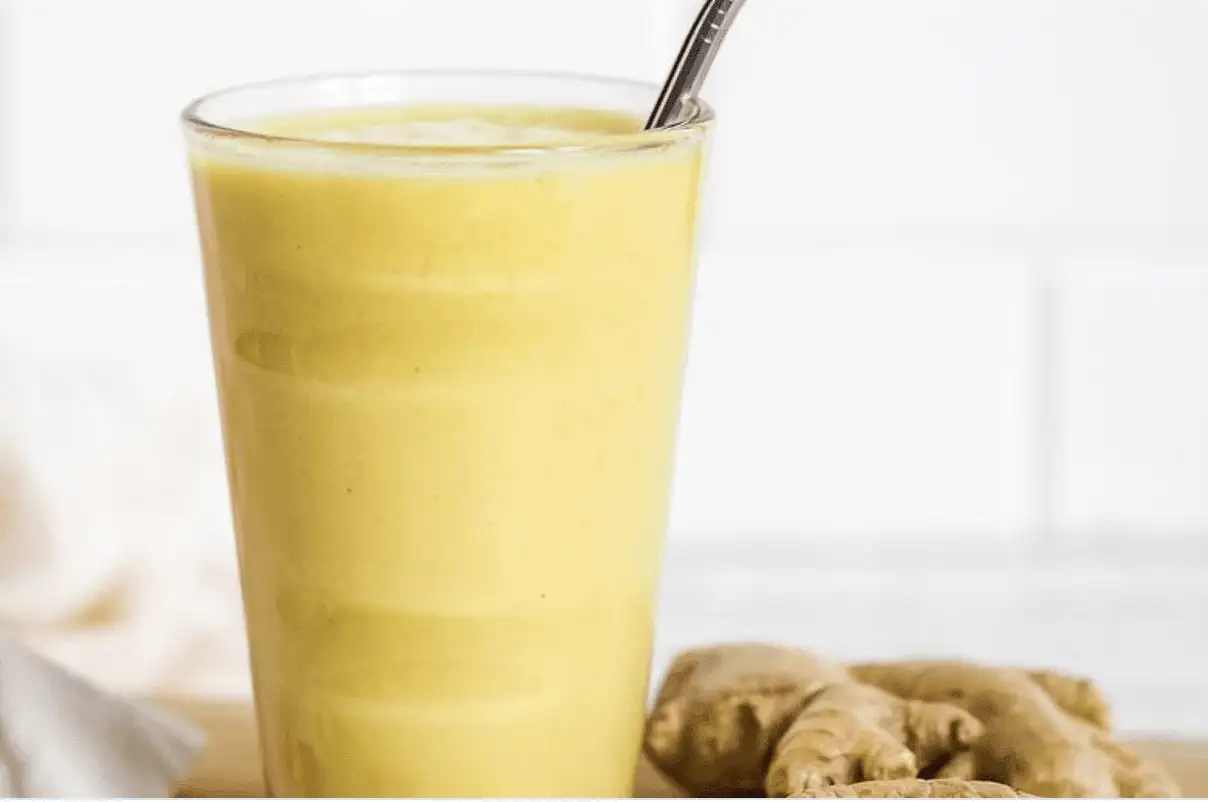 Smoothies are a great way to refuel and recover post tennis and this one is packed with nutrient density! Coconut milk is a healthy fat source which helps balance the natural sugars from the fruit. Getting adequate protein within 1 hour of play is important, so be sure to pick a high quality protein powder for this recipe. The fiber in zucchini will keep you satiated until your next meal and the turmeric (the superstar ingredient!) has powerful anti-inflammatory properties.
Ingredients
1 ½ cups coconut milk

¾ cup pineapple, frozen

½ banana, frozen

½ zucchini, chopped (peel if you want to keep the smoothie a bright yellow)

1 scoop protein powder

1 teaspoon turmeric (if using fresh, use ½ teaspoon)
Directions
Add all ingredients to a blender and process until smooth and creamy.
Balsamic Glazed Meatballs with Jasmine & Cauli Rice
Total servings: 12 Meatballs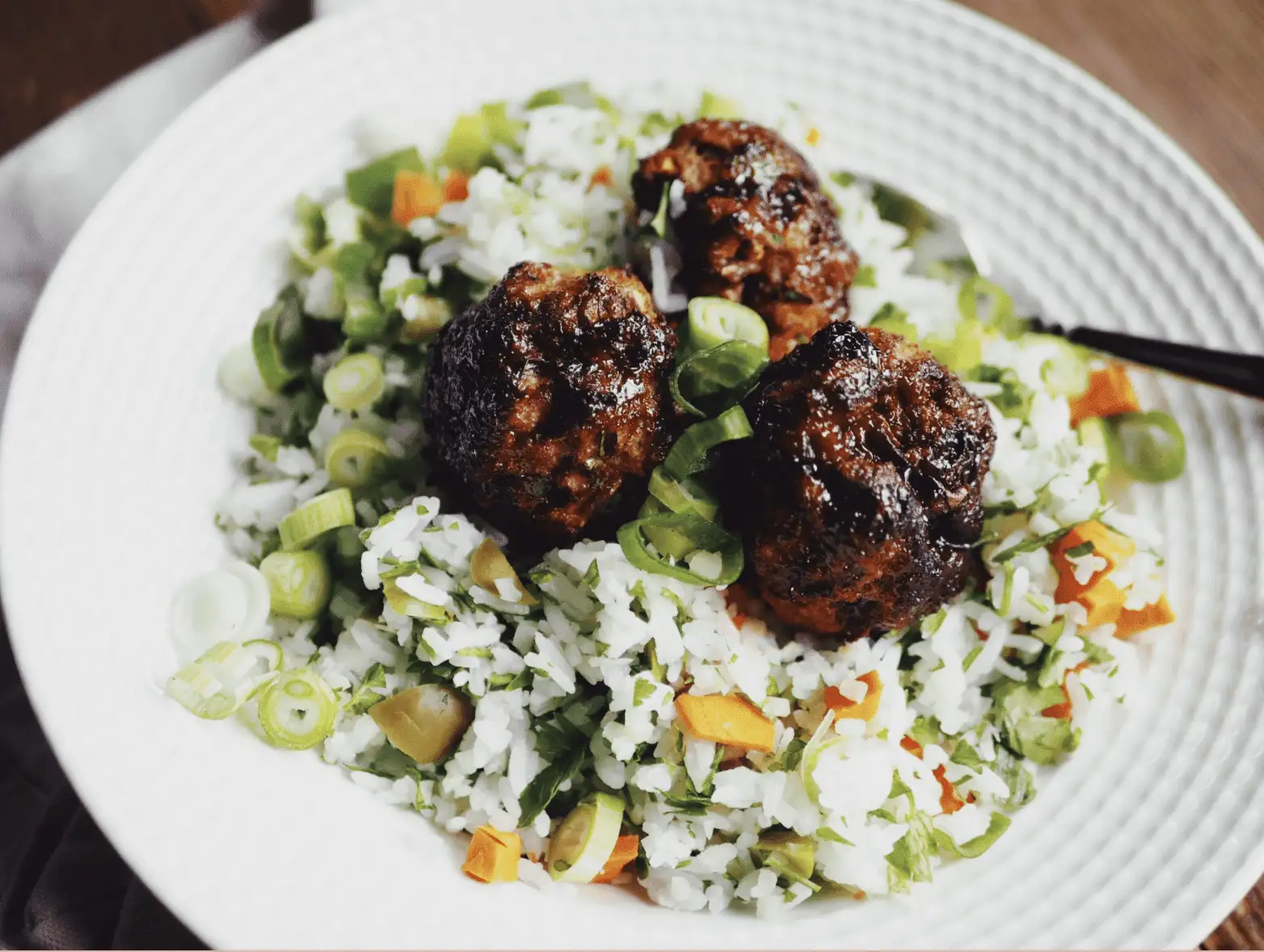 Total comfort vibes but healthy at the same time! Take some help from the store with the jasmine and cauliflower rice and you'll have this on the table in no time. This is also a great prep ahead item and is easy to pack as leftovers for lunch the next day or bring with you for post tennis re-fueling.
For Meatballs
1 lb ground turkey

1 large egg

1/3 cup gluten-free breadcrumbs

1/3 cup parsley, chopped

1 small onion, chopped

1 teaspoon paprika

1/2 teaspoon cumin

¼ cup balsamic vinegar, to glaze
For Rice
Directions
Preheat your oven to 350°F. Line a sheet pan with parchment or foil and grease lightly so meatballs don't stick.
In a medium to large bowl, combine all the ingredients except the balsamic vinegar.
Roll into 12 meatballs and arrange on a sheet pan. Bake in the oven for 15 minutes. Remove and flip meatballs over and bake for another 10 minutes.
Remove meatballs and set the oven to broil. Glaze one side of meatballs with the balsamic vinegar and broil for 2 minutes. Remove and glaze the other side. Broil for 2 minutes.
Replenish Electrolyte Tonic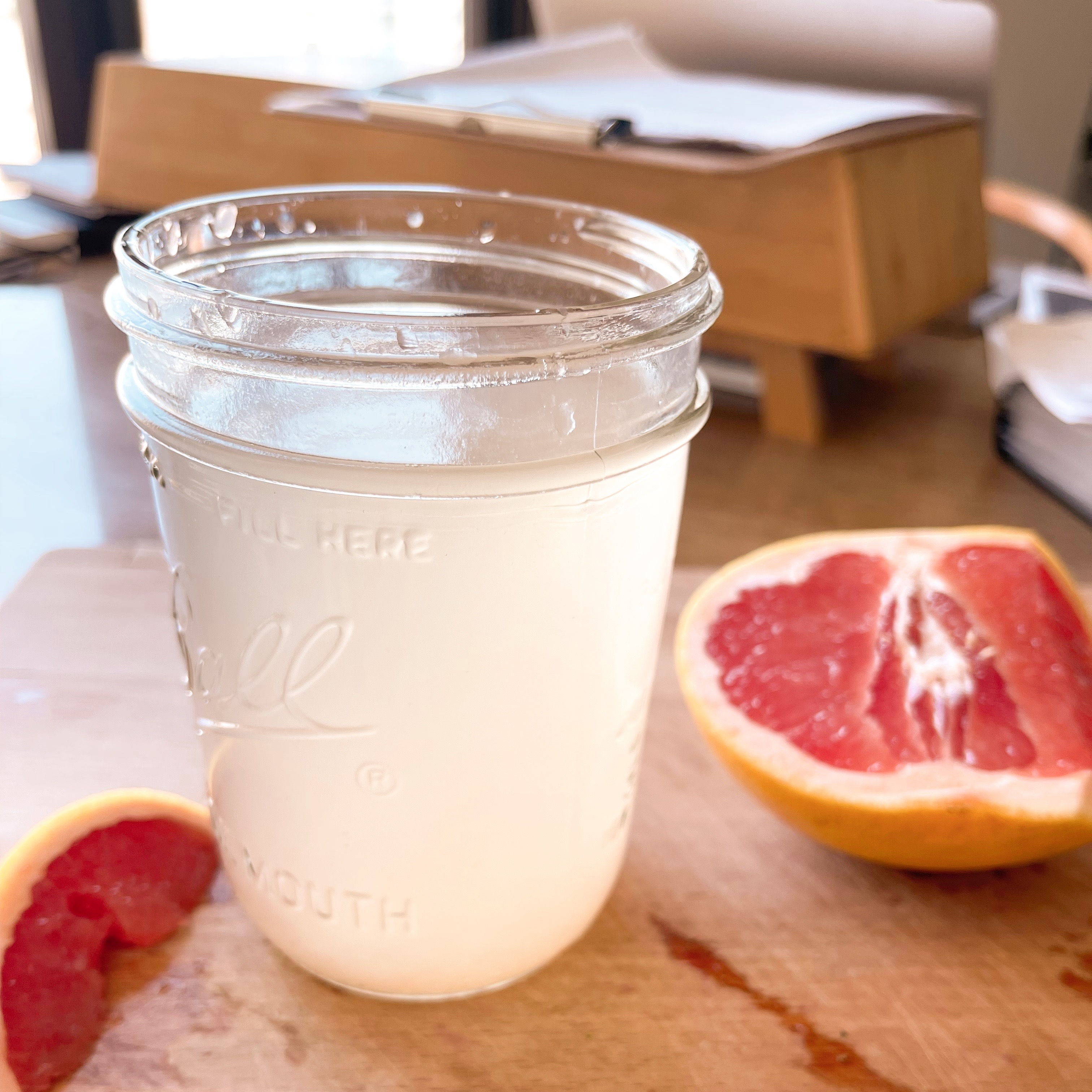 All you need for a healthy, natural electrolyte replacement drink is 3 ingredients – coconut water, a whole food source of vitamin C, and a pinch of real sea salt (no table salt!). The idea is that you're combining the minerals sodium and potassium which are lost when you sweat, with vitamin C to support the adrenal glands (they support your body's ability to deal with stress). It's time to ditch Gatorade and other similar processed drinks that are loaded with food coloring and other toxic ingredients. The Replenish Tonic is great for workouts or as a mid- afternoon pick me up.
Ingredients
1 cup coconut water

½ fresh squeezed lime (orange or grapefruit work as well)

¼ teaspoon sea salt
Directions
Combine and enjoy! Double or triple for additional servings.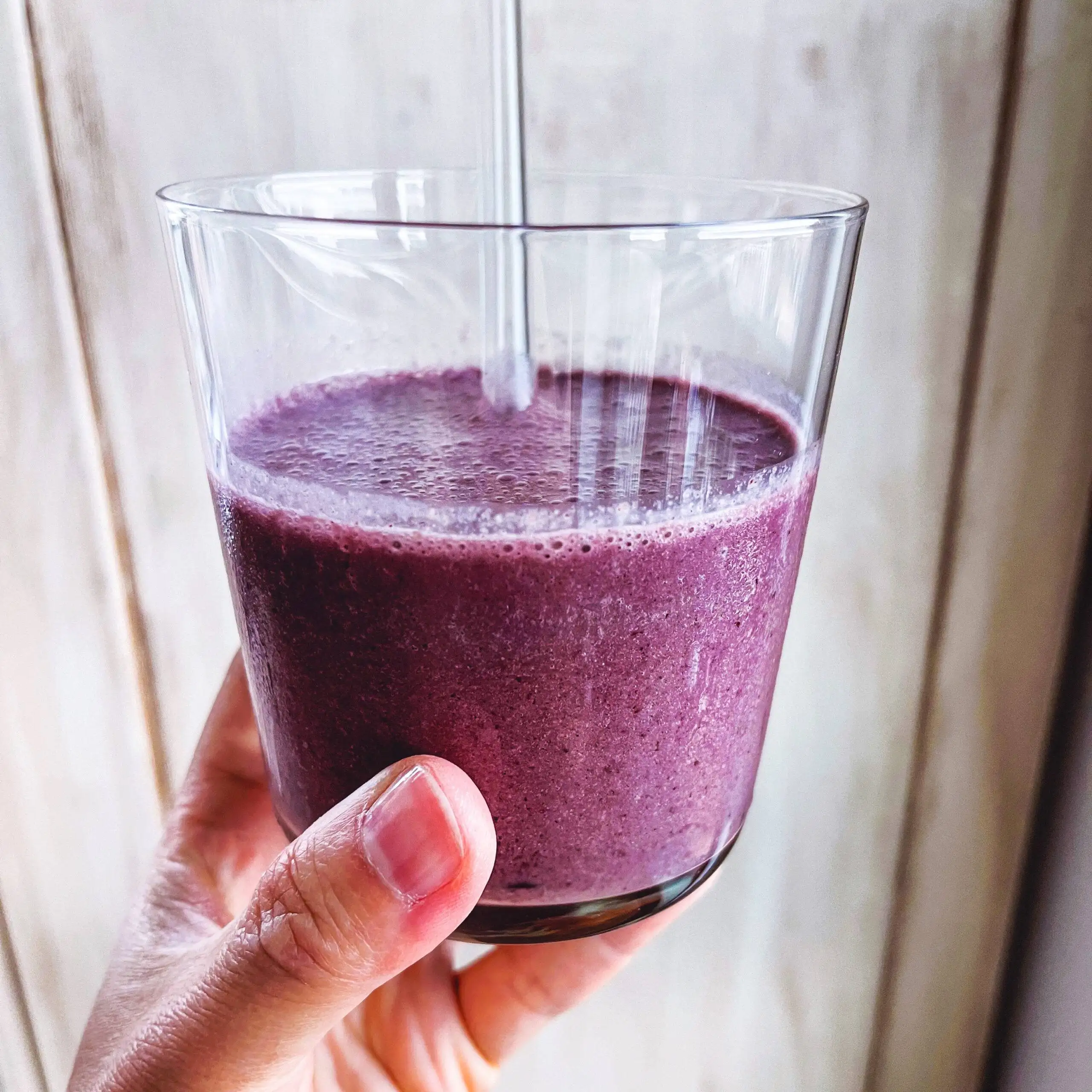 This smoothie is rich in vitamin C from the cherries, healthy fats, antioxidants and polyphenols from the extra virgin olive oil, and a great source of fiber from the flax seeds. Cinnamon promotes blood sugar balance and is an excellent complement to a fruit smoothie. Remember to add protein powder or a scoop of collagen powder for added satiety and to promote muscle recovery.
Ingredients
1 ½ cups milk (we used almond)

1 frozen banana

½ cup frozen cherries

1 scoop protein powder

1 tablespoon extra virgin olive oil

1 tablespoon flax seeds

Dash of cinnamon and cardamom
Directions
Add everything to a blender and blend until smooth and creamy. Enjoy!
Meet Our Contributing Nutrition and Wellness Writer